SpyDetector Story
Everyone's privacy is sacred and inviolable, but there are always people who want to violate it by various means to satisfy their own desires.
A company boss experienced a massive loss and bankruptcy due to the theft of confidential company information.
A couple had their intimate moments recorded in a hotel room, and their private videos were spread all over the internet, causing severe damage to their reputation.
A woman suffered from prolonged surveillance and unauthorized recording by her ex-boyfriend, leading to mental depression.
A used car buyer had a tracking device installed by the seller, which resulted in the car being located and stolen.
These are real-life cases that demonstrate the prevailing trend of privacy breaches. In light of this alarming situation, we have decided to establish a company dedicated to safeguarding everyone's privacy, and that's SpyDetector.
We have extensively researched almost all spy devices available in the market and, based on their common characteristics, developed a range of anti-spy
devices. These include wireless signal detectors, lens scanners, infrared night vision sensors, laser detectors, and audio shielding devices, among others.
Moreover, we have designed specific anti-surveillance devices tailored to different groups of people. For frequent travelers staying in hotels, we offer ultra-thin portable
series, such as Q68, Q88, KA01, and KA01 Mini. For business professionals, we provide the professional version series, such as SQ909, PD6000, and M8000.
However, as the situation continues to evolve with incidents of covert recording and eavesdropping becoming more frequent, we increasingly feel the need for collective action against peeps. If you belong to any of the following categories, we invite you to join us:
Local digital distributors
Professionals in the security industry
Online product retailers
Detective agencies
Individuals interested in participating in anti-surveillance efforts
We can offer you competitive prices, top-notch quality, worry-free after-sales support, prompt response, shipping within 48 hours, and video tutorials. If needed, we can also provide OEM/ODM services.
Don't hesitate, reach out to us today!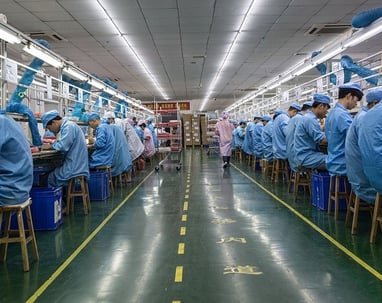 We are a security manufacturing company and we are here to provide you with the necessary support you need. Our company specializes in creating top-notch security solutions that can help protect your business, home, or any other property from intruders and other potential threats. We have a team of skilled professionals who are well-versed in the latest security technologies and can provide you with the best possible solutions to meet your specific needs. Whether you need help with installing CCTV cameras, access control systems, or any other security equipment, we are here to assist you every step of the way. You can count on us to provide you with reliable and effective security solutions that can give you peace of mind.